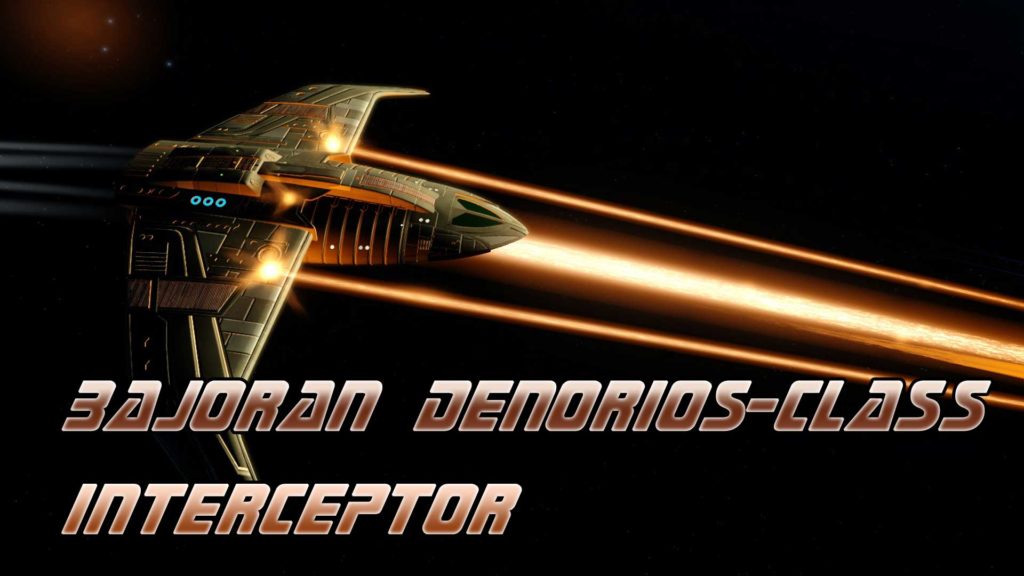 The Bajorans have been a staple of Star Trek: Deep Space 9 since the launch of the show and we have not seen much from them in the way of spacecraft until the 8th anniversary of Star Trek Online, which introduced the ship we will review today: the Bajoran Denorios-class Interceptor [T6].
The Denorios-class may be called an "interceptor" but its modern incarnation is a modified escort in the game. It's fairly small, turns quickly and moves swiftly, but it also has an extremely heavy forward-facing loadout with five weapons up front and two in back.
Cryptic Studios, the developer of STO, gave us this ship for free after playing a few weeks' worth of minigames for Q across the galaxy so it could be the first T6 ship a lot of newer players might get. As a free ship, it's extremely decent and …
Guild Wars 2 is a magnificent massively multiplayer online gaming experience that has brought some of the best graphics to MMO gaming as well as compelling storytelling and built a lasting community. Like it game franchise it is not without its flaws, however, and one of those flaws disconnects GW2 from its customer base.
We refer specifically to disconnections.
When suddenly, without omen or warning, the game loses connection to servers and unceremoniously boots you back to the character select menu.
Sometimes this even happens so gracelessly as to get you stuck with the client running, unable to act or even close it. However, this is not the problem that brings us here today.
That problem is that sometimes these disconnections occur in the midst of what GW2 is known as living story instances. Little episodic parts of the game that occur outside of …
"How did you know to ssshoot the sssuit?" Boots hissed as he prodded the smoldering remains of the suit. Its ashes still glowed with the residual energy of the assault, but as the heat dissipated the embers faded.
Upon unleashed the full force of their DPS on the suit, the "supervisor" monster crumbled without a fight. Every point of damage done to the suit transferred and amplified the boss until it was rendered into a twitching pile of wreckage in the middle of the floor. After it collapsed, Helvetica, Boots, and Rocky-Road kicked its pieces around the room and into the hallway for good measure.
It wasn't coming back.
"Something the cook said," Helvetica replied. She looked around the manager's office. "I suppose this means we control the ship now?"
Rocky-Road swished her tail and sauntered over to the desk. With a hmph she swept some of the debris from the fight off the …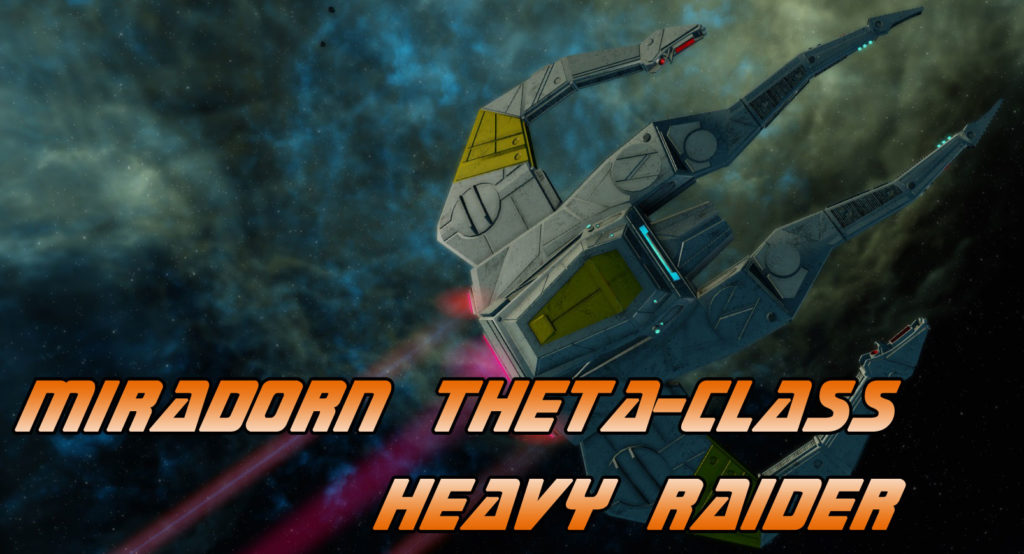 Mercenaries, privateers. and those that enjoy some only-slightly-lawless activity have gotten a bit of a fist-bump with the addition of the Privateer lock box in Star Trek Online now that the box drops the Miradorn Theta-class Heavy Raider. This is a versatile raider-class ship with a heavy forward-facing weapon layout and a really, really big engine to keep it on the go.
Are you the type of captain who wants to nimbly dodge through space with barrel rolls and sudden bursts of acceleration or deceleration? Then keep reading, as the Theta-class also reintroduces the Tactical Maneuvers ability that, until now, could only be used with the Zen store Pilot ships.
The Theta-class also helps beef up the number of cross-faction raiders in Tier 6 available to Federation, Klingons and Romulans.
In this review, readers will discover how to get this ship, its vital stats and other …
Guild Wars 2 is closing in on its third year of life and we've heard that Heart of Thorns, it's first-ever expansion, will be coming to us before the end of 2015. Along with that revelations are slowing leaking out about various elements (from specializations to new maps to masteries) and the most recent is the Pact Commander mastery track. To learn more about this socially-enabled mastery track, read up at SiliconANGLE by Kyt Dotson.
Cryptic Studios and Perfect World Entertainment teased Star Trek Online Season 11: New Dawn over the weekend. Highlights include a new exploration system, the Admiralty System (commanding fleet missions), Tholians, Mirror Universe, and voice work coming. Oh yes, the Iconian War will be over this month on the next. Read more about it at SiliconANGLE with Kyt Dotson's coverage.
"I sssay we just ssshoot it, Captain," Boots hissed.
"I am inclined to agree," Helvetica said to him. As the conversation continued, she poked through the reply options, grinding her teeth. "Does this dialogue ever end? It's like I'm playing a Foundry mission. Which one of these conversation trees leads to 'a gunfight ensues.'" A few more clicks through blocks of text (that she'd already read) and she finally found something that she liked.
"I was sent by upper management, they are not happy with your numbers. Stand down and I promise to be gentle with the audit."
"Good one," Rocky-Road said.
"Resistance detected," the Borg creature said. "Hard sell mode engaged."
Rocky-Road blinked and hissed with a sharp intake of breath. "I…don't think it believed you."
The supervisor gestured towards the window and the USS Oxford. Outside the Borg sphere, the tractor beam glow increased in intensity and the starship shuddered as bulkheads began to …
The news is out that cat pets in World of Warcraft will sit in your lap if you sit down. Players everywhere are testing this out, and having their furry companions join them. There's also been one player who shared his story about how he remembers his beloved cat in WoW and had the joy of seeing him leap into his lap unexpectedly with this new addition. See details at SiliconANGLE written by Kyt Dotson.
Just a reminder to everyone who follows the MMO Anthropology livestream. Tonight will be My.com's Skyforge.
The fantasy sci-fi MMORPG Skyforge just went into open beta. We will be playing this game tomorrow on the livestream! http://t.co/QSeAo21pjj
— MMO Anthropology (@mmoanthropology) July 16, 2015
The game is an interesting sort of action-combat, free-to-play MMORPG that mixes fantasy and scifi into a game of gods. Your character is an immortal tasked with protecting a world against strange invaders and gifted with godly powers.
While new players have access to only three starting classes—Paladin, a tanky melee sword-and board fighter; Cryomancer, a ranged ice-based caster; and Lightbinder, a light-based ranged support—our friends have access to the Gunner and Berserker as well via a Founder's pack.
You can expect Vox Ex Machina Editor-in-Chief Nelson
…
As the Revenant is the newest up-and-coming class in ArenaNet's Guild Wars 2 expansion Heart of Thorns, much of the community has been eagerly awaiting the final core legend that this class will channel. That legendary figure has been confirmed as Shiro Tagachi—a villain from Guild Wars who wielded twin long-blades.
ArenaNet has also added that dual-wield swords will be the newest addition to the Revenant's arsenal.
As a legend stance for the Revenant, Shiro is also expected to fill a role that seemed neglected with the other three—condition control, healing support, and tank support—which is a damage role.
The name for Shiro's set of capabilities is called "Slashing Destruction," which echoes Shiro's past life as an assassin and his penchant for blades and the mist. His abilities manipulate the mists in rapid, flashy attacks that rip opponents to ribbons.
Rift Slash, this attack will
…