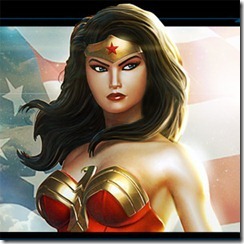 The much-anticipated and mostly successful rival to City of Heroes, DC Universe Online has gone free-to-play and is now available on Steam for download. This is true of the PC version (reviewed on GameOgre here) as well as for those users on the PlayStation Network. The free-to-play version is very similar to the pay-to-play version and free players have a very similar experience except for limitations on number of character slots, bank slots, and inventory—as well as not having access to most trophies.
Access will be tiered between three levels called Free Access, Premium Access, and Legendary Access.
The Premium Access, which stays for the lifetime of the account, is unlocked
…
It's hard to recall if we reviewed the first installment of this video game series, but FEAR does fit into the atmospheric horror first-person-shooter pretty well. However, we found ourselves quickly bogged down in the tirelessly moronic AI and other elements that didn't really let us feel our way through the game. The scary bits, however, if memory serves did tend to prove pretty jump-tastic.
The additional enhancements FEAR 3 will see is something we're actually intrigued by: co-op play with two different main characters.
In a break from previous installments, F.E.A.R. 3 features two-player co-op. Players have their choose between the super soldier Point Man or the powerful psychic Paxton Fettel. Each has their own special set of abilities, allowing for two distinct play experiences. There's no mention of competitive multiplayer features.
Other enhancements included could also be noted in
…
…has awesome pipe organ music! See the totally amazing trailer below the quote from Joystiq. The graphics remind me of Castle Crashers from the Xbox, but the game play reviewable looks a lot like a scroller going upwards.
Monsters (Probably) Stole My Princess, the PSP Mini about unfortunate anti-monster racial profiling, has been given a release date of April 22 — which publisher Mediatonic has confirmed is worldwide. The game, playable on both PSP and PS3, stars the Duke, who goes on an ill-researched quest to rescue his princess, jumping endlessly upward through vertically scrolling levels, and beating up every presumed guilty monster he sees (hint: all of them).
…
Because video games just aren't violent enough, Sony recently announced God of War III, coming to a PS3 near you. While Sony has claimed the game will be a PS3 exclusive, we here at Vox wager that'll last a whole ten seconds before the siren song of mad Xbox cash lures them to other waters.
The game is based on a brand new engine to take advantage of the power lurking under the PS3's hood. How well that'll work out is anyone's guess.
We've been keeping an eye on LittleBigPlanet over here at Vox, and not only because it's a charming puzzley platformer with adorable characters and a theme to transform even the most cynical among us into a child playing in the back yard. Nope. LittleBigPlanet also lets you make robotic cock dinosaurs.
Gaming is play, and to us, the most important part of play is changing the rules. LittleBigPlanet earns high marks in our book because it includes the same level designer that Media Molecule used to build the game. Giving that kind of power to the players is a daring move, even more so since players can upload their levels online. The first rule of creation is that if you give someone unlimited freedom to build, they'll use it to slap giant dicks over everything.
To help put away that sort of affair, here's …
Although the Nintendo Wii continues to outsell Sony's PS3 and Microsoft's Xbox 360, things are looking up for the other two video game console makers.
The MS Xbox 360 continues to outsell the PS3 for the ninth month in a row, but Sony's apparently not worried. Early in July Sony announced a price drop for the PlayStation 3 and has since seen a 61-percent increase in the number of units sold. Q4 may show stronger sales for all consoles as titles such as Lair (PS3), Halo 3 (Xbox 360) and Super Mario Galaxy (Wii) coming out for the holiday buying season.
More info on the July 2007 NPD retail numbers at IGN.