Around this time of the year, thoughts turn away from video games to something just as important — toys. And what better toys to collect than action figures torn straight from the games you've spent the better part of your youth and health playing? That's why Vox Ex Machina has combed the archives of history to come up with five of the coolest video game action figures to hit store shelves.
Starcraft Series 1 and 2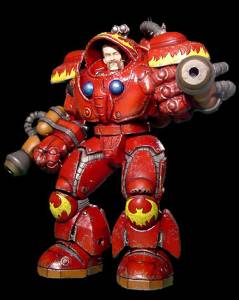 Action figures from the popular Blizzard game Starcraft, these toys are some of the most detailed and interesting on the market. While they're a little hard to find these days, due to Starcraft being long in the tooth for a video game, it's worth the effort. Of the figures, only the Hydralisk and the Ghost seem a touch uninspired, but that's more than made up by the personality in the Firebat and Infested Kerrigan models. Mmm, there's just something about a woman who can carve up a tank with chitinous blades that does it for me. Check out the line over at Atamaii.com.




Final Fantasy VII Advent Children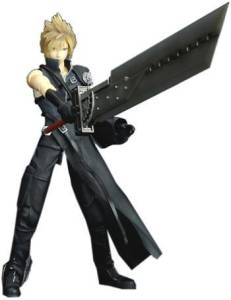 Okay so it's a movie. But it's a movie of a video game, and one of the most popular games in history. The selling points for these figures lie in the detail and articulation. They're just beautiful, especially the vehicles and monsters, and very posable. The figures carry through the personality of the characters, from Cloud's defiance in the face of fate, to Sephiroth's bemused arrogance. If you're looking for something to celebrate your adventures through Final Fantasy VII, these figures are a good choice. They also make handy drawing models for your yaoi Rule 34 fanfic. You can check out some great pictures of the Advent Children action figure series at this Toys n' Joys place. Watch the prices, though, some of this stuff is import-only, or limited edition, and can get scary expensive.
HALO Series 1 to 4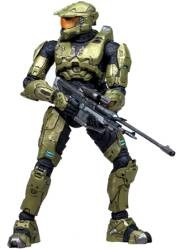 Coming from a video game about action heroes and villains fighting huge battles in space is a toy series about action figures and villains fighting huge battles in space. There's nothing unexpected about the appearance of a toy line for the HALO games, but they do offer some nicely spiffy figures. McFarlane Toys is pumping out the most recent incarnation of these models, which is good, because they tend to do quality work for their price point. My personal favourite is the alien Elite, but then again, who can deny the brutal effectiveness of Covenant plasma weaponry? Either way, the figures are just about perfect as drawing models for your furry genderswap Rule 34 fanfic. You've seen that Halo/Metroid video, you know what I'm talking about. Toywiz.com has you covered for pictures of the whole line.
World of Warcraft DC Unlimited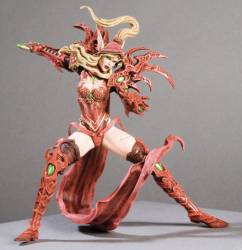 Personality. Detail. Murlocs. These are the qualities you'll find in the DC Unlimited production of figures for World of Warcraft. You might have heard of this game, a charming little title from the folks over at Blizzard. It has elves and orcs and dragons and such. Warcraft also features a heaping helping of signature characters, which stand as inspiration for this action figure line. They've covered just about all the bases, too. You've got the orc shaman, the undead warlock, a draenei paladin, and the cutest little Draenei mage you'll ever lay eyes on. Or maybe your tastes run more toward that blood elf rogue in the picture over there. Her name's Valeera Sanguinar, by the way. A quick word of warning, though; if these figures seem your like cup of Morning Glory Dew, snap them up quick. Previous figure series have sold out utterly, leaving only vacuum and the hawking mating calls of eBay sellers. DC Unlimited has pictures of the whole line. Yes, Virginia, there is a succubus.
Resident Evil NECA Series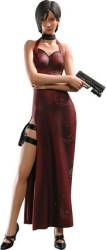 Where else are you going to find a proper figure of a skinless man-dog with this much tongue? The Resident Evil games kickstarted the survival horror genre on modern consoles, then reinvented it again with Resident Evil 4. A game series based around shocking and gruesome monsters deserves an equally impressive figure line, and this series from NECA does the job. The best part of these figures is how they captured the decay and grime of the Ganados village in the paintjobs. Second place goes to the inhuman poses on the monsters. The Regenerator comes off as especially spooky. The spikes don't hurt, either. You'll also find the Anniversary series on the NECA Action Figures website, which is well worth your time if you need models for that yaoi tentacle Rule 34 fanfic.
Got any other game figure collections out there that should be on this list? Let us know in the comments. Oh, and no, that horde of Sonic junk you've got under your Starfox shrine doesn't count.
Leave a Comment