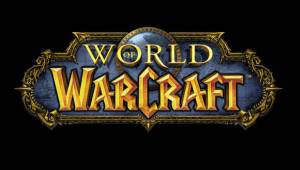 The World of Warcraft is reeling under an assault, but not from any mortal enemy. Instead, the masses of elves and orcs alike suffer under the cruel whip of bizarre credit charges canceling their accounts.
The monster at the heart of this attack is PaymentOne, a company that allows players to pay their game subscriptions through their phone bills. It seems that PaymentOne has issued thousands of credit card chargebacks against WoW players, which caused their accounts with Blizzard to go deeply negative. In response, Blizzard shut down the accounts.
A chargeback is a type of credit card protection people use to defend themselves against nasty and unexpected charges on their credit card. It bodily sucks the money directly from the merchant's account back to the user's own, leaving the merchant to sort things out with the credit card company. How and why PaymentOne is throwing them around is a bit of a mystery.
Also a mystery is why this is happening to players who have never signed up with PaymentOne, and those who have canceled their PaymentOne accounts. Players who pay their bills through more mundane channels are seeing their Warcraft accounts violated by the wandering tentacles of PaymentOne. Did I mentioned PaymentOne has been charged and convicted of unauthorized charges before? In fact, the company name itself is a bit of a sham, since they used to be known as eBillit before the big FTC crackdown hit. Here's some information on PaymentOne / eBillit's conviction.
The telephone companies and ISPs used by the various players hit with these strange charges agree that their bills have been paid in full — no money is owned on that side. Blizzard is seeing chargebacks from PaymentOne on their side. So that leaves the monkey in the middle; PaymentOne is somehow and for some reason creating chargebacks on bills that have been paid.
Contacting PaymentOne about this matter has proved to be an exercise in futility. The only option that PaymentOne offers is forking out the cash to pay this sudden charge that magically materialized somewhere within their offices, while attempts to resolve this as a case of fraud have according to at least one complaint, been met with the response that PaymentOne has no fraud department.
For their part, Blizzard acknowledges the issue in this forum thread, but has yet to admit to anything actually being wrong. Instead, they offer the helpful tip that customers should pay their bills. Bills that, by the admission of the ISPs who collect them, have already been paid.
Talks, as they say, are ongoing. In the meantime, if you bill through your ISP or telephone company, it might be a good idea to cancel that service and pay Blizzard directly, or stock up on game cards for the winter. A call to your bank to ban any future charges from PaymentOne or its sister companies might also save you some grief in the future.
If you've been hit by this bug, you might find some small measure of satisfaction in reporting PaymentOne to the FTC and the Better Business Bureau. They don't investigate without complaints.
Oh, and always, always guard your credit card and account info. Never give out your numbers, never give out your password. Keep it secret, keep your money — and your characters — safe.
Leave a Comment
Posted under
News
,
Blizzard
,
PaymentOne
,
World of Warcraft
|
4 Comments
Like this article? Subscribe to our
RSS
feed