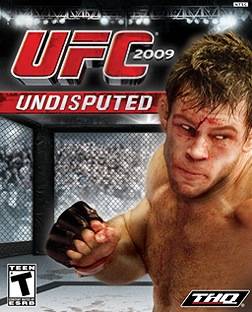 UFC means Ultimate Fighting Championship, the flagship program of the Mixed Martial Arts world. Er, right, forgot my audience for a moment… Kung-fu boxing on TV. Recently, the UFC licensed out to THQ the rights for a game based on the sport and their name. THQ, in return, conjured up UFC Undisputed 2009. Apparently they did a good job of it. Lorenzo Fertitta, one of the UFC owners, had this to say on the game, "Now the UFC video game has been a massive success with three million copies sold."
Which is really all you need to know.
The fun part of this is where the UFC approached EA to do the game. EA being the biggest name in video game sports, it made perfect sense. But the UFC then wasn't quite what it is now, and EA gave them the finger. Three-million games sold later…
Of course, there will be a sequel. UFC Undisputed 2010 is coming down the pipe, confirmed by UFC President Dana White at the 2009 Video Game Awards. Much like the Madden and Tiger Woods series, I expect this new game to sell in the millions, then clutter up the used store shelves like dying cicadas six months later.
Read up on UFC Undisputed 2009 on Wikipedia.
Leave a Comment