Right now MSNBC.com is running an interview with Rob Pardo, Blizzard Entertainment's vice president of game design.
He speaks about the extremely long cycle of development that Blizzard is well known for, and in no small bit how they have whet our appetites but keep the banquet elaborately secret. It has long been known that Blizzard works on their own time, a slow but inexorable behemoth, acting with the very eldritch magics of the universe to brew games of worldwide popularity.
The lock and key of their strange machinations may not be laid bare by the interview, but it does give some insight into the development processes that lead us to these wonderful offerings.
That's a pretty long development cycle, if you started work on "StarCraft II" in 2003.
Different companies have different philosophies on how long they spend on products. I think
…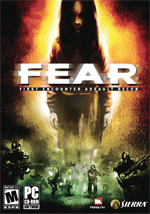 F.E.A.R. This game fell down mostly on story. While the creepy little girl effect really got us, and we loved having bullet-time to take out our enemies in this FPS shooter it really wasn't doing such a good job of keeping our attention. What drove us forward wasn't the interesting new foes, but the next time we met Mr. I-Eat-Dead-Bodies or the scary little girl who lit fires and threw stuff at us.
Otherwise it was a generic FPS with horror elements. Things that we did like involved how the bad guys would jump for cover, or leap over objects to get at us. They'd throw grenades when we were hiding and scream in horror when we revealed ourselves. We're told by everyone that they're telepathically controlled clones, but they seemed pretty well socialized for clones.
There isn't much in the way …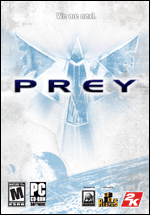 Prey, an uncanny, scary, atmospheric FPS involving a juxtaposition of aliens and Native Americans. The game starts out presenting our hero, Tommy, a jaded and disillusioned Cherokee boy (young man really) trying to break free of the Reservation. It's steeped in every pop culture Native American cliché that we could think of, and then some. Suddenly, aliens attack. They start sucking up cars, people, the bar he works in, into this weirdly convoluted ship that is traversed via a bizarre network of space-warping portals. The best parts about this game happen to be some of the humor. Once and a while, wandering about, you come across a panel on the wall that is currently receiving radio from Earth—and it happens to be Art Bell. Callers continually complain about various strange happenings, lights, and other events involved with the alien attack …

Once again, Vox ex Machina has survived an upgrade. We just recently upgraded our WordPress from 2.1 to 2.2. There may be some minor alterations visible on the web pages, and some glitches along the way, but for the most part we think that things have gone rather well.
Carry on then.

The folks over at Kotaku have posted a cute little video that stitches together a lot of the different dance animations of the various races alongside their pop media origins.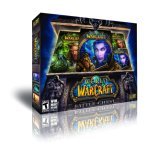 Get into the World of Warcraft, now!!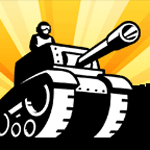 Alongside the tragedy of the V-Tech shootings there have been a lot of random flack flying from various anti-game sources, and this dredged up some of the old sentiment against things such as SCMRPG! with the creation of the Flash game V-Tech Rampage which edges on the actions of the shooter. Newgrounds, a site that hosts Flash content and movies, has decided not to balk at public pressure and has issued a statement to this effect.
While tragedies like this are terrible and cast injury onto the psyche of the community and the families of the victims, it is still important to reign in those feelings of ill will when casting about for relief. Attacking people who make commentary, make light, humor, or even games about the subject is not going to resolve anything. It is fortunate that much …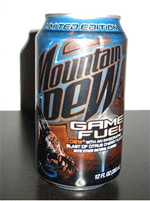 Via Bits, Bytes, Pixels & Sprites, we have discovered the ultimate hookup: Halo 3 and Mt. Dew. Getting hitched whenever they start appearing on shelves.
You can see it up-close-and-personal on Major Nelson's Flicker feed.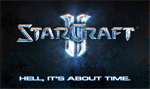 It's not just official: it's very official. Star Craft 2 has come down the pipes in such a media blitz that most gaming sites are frazzled and confused, a lot like they've been hit by lightning.
It all begins with a large convention, somewhere in Korea, and a 22-minute long  developer panel about the game. They have already released a trailer displaying a terran space marine and another official trailer with a bunch of beautiful artwork. And, of course, if anyone wanted to see the Protoss unquitely singleton Mothership unit in action…
Gamespot is running a huge article on that very Q&A session that happened in Seoul.
As this whole event unfurls itself, we will undoubtedly be bringing everyone more Blizzard fun and developments as they crop up.
As a many-time witness, I provide the following defense of Bad Behavior fully knowing that I am only contributing to the distraction that I denounce, like a mutton-fingered idiot who replies-all to chastise someone else for replying-all.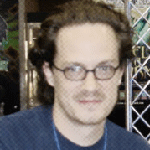 Long time World of Warcraft forums favorite and CM, Tseric, has officially left his position (according to WoW Insider) and the vacancy is being felt. Things looked like they were going south a few days ago on the 13th of May when he posted an eloquent, but heated, message onto the forums about the plight of many a CM.