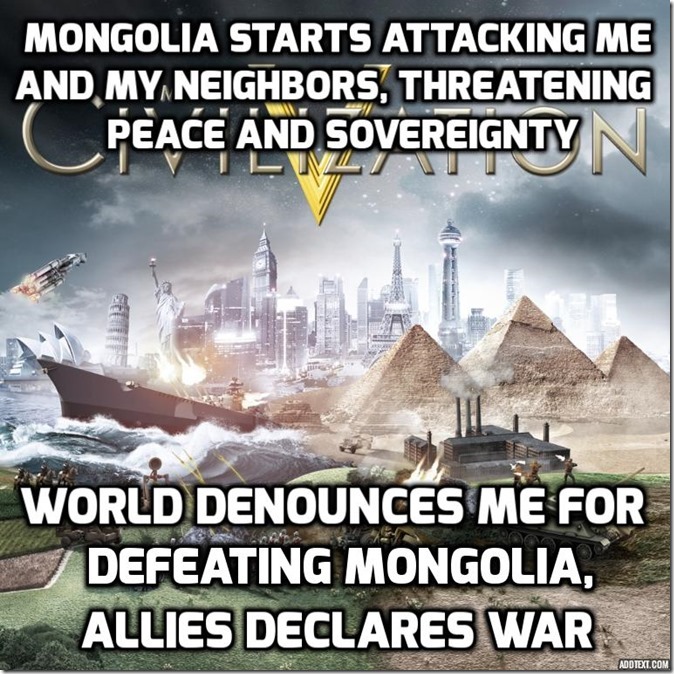 Civ V is just one of those games that's always getting under gamers' skins—while at the same time being one of the best things to play to keep those brain cells firing. Brought to Meme Monday, as usual, via Reddit.
Indeed. I love that smiling face. Brought to you, as usual, via Reddit.
Nothing else need be said. Brought to you via Reddit.
This one is a good one coming to us form /u/cat_parade – we've caught ourselves raging at enemies buffing themselves many-a-time. After all, only players should be able to put heals and firepower buffs on themselves, because. We're special. Via Reddit.