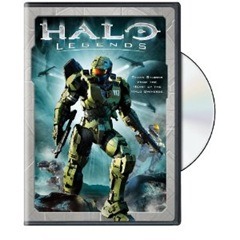 Just last week, I fired up the Netflix and saw that Halo Legends had finally wound its way into the instant queue and I figured it was about time that I sat down with my favorite My Little Pwny pillow, a bag of popcorn, and the effervescent glow of the laptop monitor and watched it. So there I was, cozy with my pillow, sipping my Raume soda, and I'm watching a series of animé shorts based on a best-selling computer game.
Not exactly how I expected I'd be spending my night if I'd pondering this a few days before.
Overall the experience wasn't that bad. For anyone who has ever watched an animé mashup DVD before—such as the Animatrix
…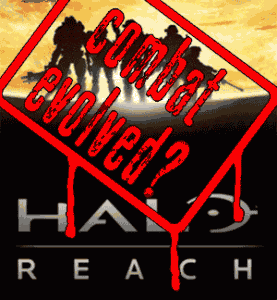 Halo came to the masses with a bold statement from Microsoft, "Combat Evolved." Certainly, Halo did change the game field. Now we've seen an entire series, in fact, evolve from the franchise and it's time to see how it stands up against other FPS models from other publishers.
The first Halo caught our attention immediately when it was released in 2001 and became a must-buy after the demo gave us mousepaw. Although, really what captured our imagination happened to be the attention to detail to the world—the halos, their implications, the threat of the Flood, etc—and also the portrayal of the various characters across the storyline. The FPS evolution seemed to come in terms of a clean presentation, low bugginess, excellent sound, nicely architected environments with strong visual cues to identify structures and enemies.
…
Around this time of the year, thoughts turn away from video games to something just as important — toys. And what better toys to collect than action figures torn straight from the games you've spent the better part of your youth and health playing? That's why Vox Ex Machina has combed the archives of history to come up with five of the coolest video game action figures to hit store shelves.
Starcraft Series 1 and 2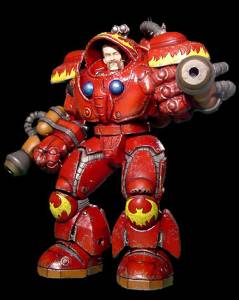 Action figures from the popular Blizzard game Starcraft, these toys are some of the most detailed and interesting on the market. While they're a little hard to find these days, due to Starcraft being long in the tooth for a video game, it's worth the effort. Of the figures, only the Hydralisk and the Ghost seem a touch uninspired, but that's …