Next Sunday, Amazon.com will be discounting EA games currently overstocked in their warehouses. If you haven't played these games but want them today you can grab past-year titles for quite cheap. As in coming in under $10. Look for Crysis 2, Alice: Madness Returns, Bulletstorm, Dead Space 2, etc. These prices will start this week Sunday, Jan 15, and continue until the end of the week. So if you've been putting off playing various past-years EA games now's the time to reach into Amazon's shovelware bin because here they come! Joystiq has the story.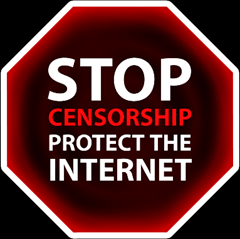 Right now, with GoDaddy staring down the barrel of a boycott over their initial support for the Internet-censorship bill SOPA (Stop Online Piracy Act) other companies are beginning to follow suit and renege support for the bill.
World's largest video game producers Nintendo, EA, and Sony Electronics have yanked their direct support of the bill and this is a good thing.
However, the Entertainment Software Association (ESA)—an alliance among whom EA, Nintendo, and Sony happen to claim membership—still supports SOPA. Unless the big three listed above remove themselves from that alliance they are still supporting SOPA by proxy (and with their money.)
Pulling their name from the list is
…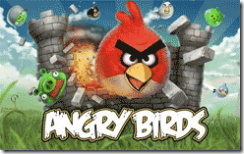 Just over the wires from SiliconANGLE, EA has acquired Chillingo, the publisher of Angry Birds. Bit of a note, however, they did not acquire, Rovio, the developer of the popular fowl flinging puzzle game.
It looks like Electronic Arts just slingshot an angry red bird across the landscape and toppled the obstacles between them and Chillingo. I refer, of course, to the extremely famous mobile phone game Angry Birds, a casual puzzle game that involves the flinging of enraged ballistic avians at all manner of fortification and fauna. It appears that the deal went down for less than $20 million.
According to the LA Times's Company Town blog, an EA spokesperson, Holly
…
With a release date set near the beginning of 2010, EA has decided to deliver a delicious, but totally sparse trailer for their upcoming offering: Dante's Inferno. We've seen other games before offered and published based on Dante Alighieri's Divine Comedy but with the current generation of consoles and graphics cards backing it up, we might have something fun spring forth from the spume.
According to sources this game is currently under development by the same studio that gave us the survival horror Dead Space.
Like the epic poem it's based on, Dante's Inferno follows a descent through the nine circles of hell–limbo, lust, gluttony, greed, anger, violence, heresy, fraud, and treachery–where a sinner's soul suffers for all eternity. Rather than seeing the protagonist as a passive …
The upcoming Double Fine game of heavy metal and skull-crushing destruction, one Brutal Legend, has been trapped in a legal limbo under threat of lawsuit. The vast and mighty giant Activision once held sway over Brutal Legend, but lost the game to Electronic Arts, who, employing the grace of shadows and air, stole it away in the night. Activision unleashed their legal hounds, and here we are.
A settlement was always extremely likely, though, given that Brutal Legend was ready for an October release, and that's exactly what happened. On Wednesday, Activision's lawyers broke camp and returned to their lands of ice and snow.
Here's the trailer, in case you missed it.
We all knew EA was in trouble, but now the tainted fruits of that poisoned tree are hitting the ground and blighting the land. In a release today, Electronic Arts has announced their intention to close various minor studios and other holdings in order to focus on larger, more profitable games. This restructuring plan is estimated to save the company some 120-million per year. Oh, yeah, and that 1,000 lost jobs thing, too.
EA blamed its problems on retailers tightening up their inventory and not purchasing whatever shovelware offal EA spews forth from its wet and smacking orifices.
We here at Vox wish the best to those spit out from the giant. Hopefully picking up new jobs won't be much of a hassle in this yawning depression of a violated economy.
With almost 3,000 reviews, the nearly 2,500 negative 1-star reviews have crushed the rating of this game to the floor, causing it to plummet from whatever it might have rested had EA not created this blunder by providing security what many users are touting as, "Draconian."
DRM, Digital Rights Management, is the currently battleground between consumers and producers in the software sphere (and other places) but in few places is it as heartfelt as in the vein of video gaming.
With the advent release of Spore by EA Games so have also arrived are the townsfolk with torches and pitch forks. We've already had the bizarre event of "militant atheists" coming out against the game, but now we also have the other side of the spectrum throwing a gauntlet into the fight.
Except that after we voces arrived on the scene we fairly believe we are righteous in saying,
Ladies and Gentlemen: Anti Spore is a troll.
Update (2008-09-11): Anti Spore revealed to defenitely be a troll when they Rickrolled their readers this morning at 8am. Once again—Anti Spore, our hats off.