Yes, that's really Nelson Williams who you probably read here daily being interviewed on friend-of-the-blog MMO Anthropology. Tune in for your usual hijinks that you get here and more!
Link, via YouTube via MMO Anthropology.
DC Universe Online has introduced their Saint Patrick's Day event by using a lesser-known impish character named Mister Mxyzptik. He first appeared to annoy Superman in Metropolis and existed primarily as a humorous, comedy effect character. Hailing from the 5th Dimension he spread mirth and mayhem using his powers, called Superman names, and required the Man of Steel to get Mxy to say his own name backwards.
A few episodes of the animated series and editions of the comics feature Mxyzptik. He is about as close to a leprechaun that DC Comics gets and thus he's perfect to celebrate the holiday in game.
Link, via MMO Anthropology and YouTUBE.
The Valentine's Day event in DC Universe Online apparently caught wide regard as a terrible event (and we agree) as a result, Sony Online Entertainment decided to redo it. However, they failed to finish sprucing it up for this year's February 14th.
As a result: They skipped it.
No matter, MMO Anthropology decided to speak on the matter anyway. Once again, coming to you live from inside DC Universe Online is a discussion of why the Valentine's Day event failed and why it's not in the game currently.
Link, via MMO Anthropology and YouTUBE.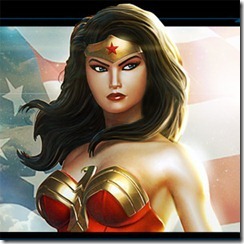 The much-anticipated and mostly successful rival to City of Heroes, DC Universe Online has gone free-to-play and is now available on Steam for download. This is true of the PC version (reviewed on GameOgre here) as well as for those users on the PlayStation Network. The free-to-play version is very similar to the pay-to-play version and free players have a very similar experience except for limitations on number of character slots, bank slots, and inventory—as well as not having access to most trophies.
Access will be tiered between three levels called Free Access, Premium Access, and Legendary Access.
The Premium Access, which stays for the lifetime of the account, is unlocked
…