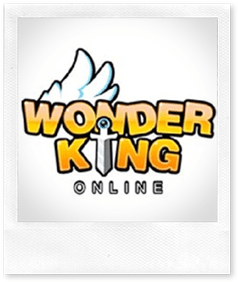 In a world dominated by 3D MMORPGs, there's still a few out there that represent the 2D side-scrolling arcade style and one of those is WonderKing Online. If this has you interested,you should check out Kyt Dotson's review of the MMO over at GameOgre,
WonderKing Online is a free-to-play 2D side-scrolling platformer MMO developed by the South Korean company Ryu & Soft and published in the United States by Ignited Games (EU by Bigpoint). At first glance, it's very similar to Maple Story. I found myself in magical, glittering forests full of cute (but oddly hostile) critters and adorable characters to play alongside.
Pretty pictures await!
Point-in-fact, it's fairly casual in it's presentation and it still presents a bit of a challenge (i.e. we've been killed in that game quite often before understanding the limitations.) Plus, it triggers just a little bit of nostalgia.
Click on through, WonderKing awaits.
Link, via Gameogre.
Leave a Comment
Posted under
Reviews
,
GameOgre
,
MMO
,
MMORPG
,
WonderKing
|
Comment
Like this article? Subscribe to our
RSS
feed