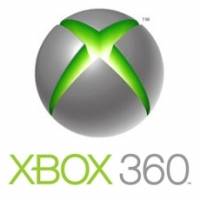 The monolithic computer overlord Microsoft just released a new dashboard update for the Xbox 360, including tighter Netflix support, new Avatar goodies to buy, and the mysterious Avatar Awards.
You still can't run a proper search on the Netflix. Neither will you be able to waste your time and life on Facebook or Twitter, both promised features that will be released sometime either later this year or when Hell freezes over.
None of that really means anything, though, in the face of the new Avatar upgrades and Avatar Awards. That's what you googled to find this page, right? Here's what we know.
Avatar props give your digital representation new toys to play around with on the screen, so you can use your top-end, vastly powerful, expensive gaming console and its built-in wireless internet service to wheel around a little remote-controlled car between the menus.
Other props include cheerleader pom-poms, a soccer ball, a Big Daddy doll, a guitar, and a lightsaber. Of course, this list is just a sample of the available items; more will be released in regular updates on Thursdays.
Avatar Awards are unlockable goodies for your Avatar to wear and use. The first of these come inside the game 'Splosion Man, which offers unlockable shirts for your Avatar. A full list of Avatar Awards has yet to reach the net, but it's safe to say that major Xbox 360 games like Halo 3, Splinter Cell, and Fable 2 will probably spit out either retroactive awards, or new awards through the dashboard.
The Avatar Marketplace will also offer new schwag for your digital daemon, mostly themed items from the bigger game franchises like Gears of War, Halo, Bioshock, and Star Wars. Most are priced between 80 and 360 points.
The Avatar Awards seem poised to become a major carrot for the Xbox Live service, and will almost certainly replace simple gamer scores and achievements as the new dick hat gamers compare to determine the most powerful among their number. Expect to be mocked for those awards you lack, and questioned endlessly by clueless fleebs about those you've earned.
Welcome to the new Xbox 360, please enjoy your stay.
Leave a Comment
Posted under
News
,
Avatar Awards
,
Dick Hat
,
Live
,
Microsoft
,
Xbox 360
|
Comment
Like this article? Subscribe to our
RSS
feed