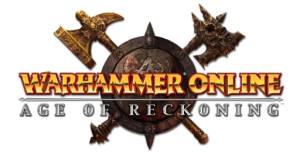 In more ways than one. The troubled, but wildly enthusiastic, MMORPG Warhammer Online is aiming for that extra 3% market share with a version for Macintosh computers.
While the new release is scheduled towards Fall of 2009, those players who worship at the altar of Steve Jobs can jump into the beta test right now. Both existing accounts and new special 10-day trial accounts are welcome to take their bondi-blue mac-boxes up against the best of the PC crowd in the PvP murderfest that is Warhammer Online.
Learn more about it over at Mythic's Warhammer Online website.
Leave a Comment
Posted under
News
,
Macintosh
,
MMORPG
,
Mythic
,
Steve Jobs
,
Warhammer Online
|
Comment
Like this article? Subscribe to our
RSS
feed