Cory Doctorow over at Boing Boing had a bizzare little oops when attempting to install World of Warcraft on Unbuntu Linux.
While installing World of Warcraft on my Ubuntu Linux laptop (using the WINE compatibility software), I found myself confronted by this license agreement. Ain't that a pickle? I wonder if I'm bound by the license terms now that I clicked "Agree"?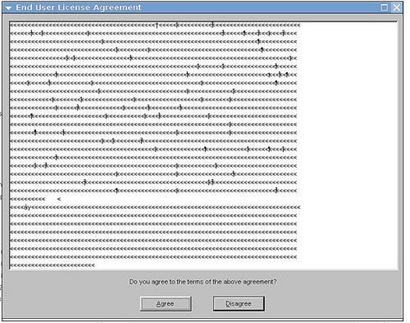 Link, via Boing Boing.
Leave a Comment
Posted under
News
,
Boing Boing
,
Cory Doctorow
,
EULA
,
Linux
,
Unbuntu
,
World of Warcraft
|
Comment
Like this article? Subscribe to our
RSS
feed