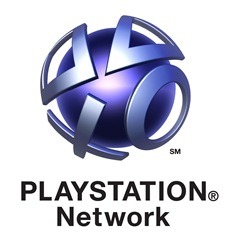 In what looks to be a bid to avoid civil class action litigation in the future from users who may have lost personal or financial information when Sony gets hacked again, they've added language to their TOS and EULA that forces arbitration on users. This fact, recently mentioned by Kit Dotson over at SiliconANGLE, rather puts a crimp in Sony's apparent loyalty to responsibility.
Or lack thereof,
According to an article from the BBC, the updated EULA has added a few new clauses, so-called the "Binding Individual Arbitration" clauses which compel the licensees (the customers) regarding "any Dispute Resolution Proceedings, whether in arbitration or court, will be conducted only on an individual basis and not in a class or representative action or as a named or unnamed member in a class, consolidated, representative or private attorney general action."

As someone who has seen a clickwrap EULA or two (especially for online services) most of them are tediously long, unreadable leagalese, walls-of-text being displayed overlarge TV screens in the living room. Most people entirely ignore the content of the updated EULA (as there's nothing to indicate what changed since last time anyway) and simply click the agree button.

According to Sony, customers will still be able to opt-out of the arbitration by sending a letter to Sony HQ stating that they're opting out within 30 days; however, in a catch-22, customers still must agree to the EULA in order to use the PSN service. Meaning that even if they intend to use the service at all they must click the agree button anyway.
For those who haven't seen the language yet, it's been copied nicely into an article in the technology news site The Register,
ANY DISPUTE RESOLUTION PROCEEDINGS, WHETHER IN ARBITRATION OR COURT, WILL BE CONDUCTED ONLY ON AN INDIVIDUAL BASIS AND NOT IN A CLASS OR REPRESENTATIVE ACTION OR AS A NAMED OR UNNAMED MEMBER IN A CLASS, CONSOLIDATED, REPRESENTATIVE OR PRIVATE ATTORNEY GENERAL LEGALACTION, UNLESS BOTH YOU AND THE SONY ENTITY WITH WHICH YOU HAVE A DISPUTE SPECIFICALLY AGREE TO DO SO IN WRITING FOLLOWING INITIATION OF THE ARBITRATION.
So, if a million people again get their personal and financial information leaked to hackers unknown in the future when Sony's PlayStation Network is hacked again (by tremendous fault of their own) the injured parties will have to fight their way through an arbitration clause to get civil justice.
Way to go Sony. I am not impressed.
Link to Sony Dodges Behind Updated EULA to Avoid Responsibility for Future PSN Security Breaches by Kit Dotson via SiliconANGLE.
Leave a Comment