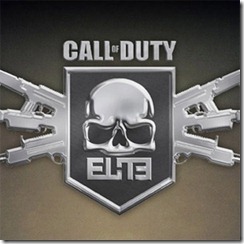 Looks like Activision is out for blood—or perhaps trying to get blood from a stone—and not sure what they're trying hard to get into the social scene. However, their Call of Duty: Elite social service seems to be having a lot of trouble.
Kyt Dotson over at SiliconANGLE has the scoop:
According to an article published on GameIndustry (registration required) the service has been down from almost the day of its inception. The developer studio for the social media interface, Beachhead, is said to be working "around the clock" attempting to correct the issues, but it's leading only to further instability in the game itself.

Activision's Daniel Suarez, the VP of publishing for Call of Duty, conducted a long interview with Joystiq in which he promised players that a fix would be coming soon.

"The launch of MW3 had been huge and we knew it would be huge," he said. "It just translated into a tremendous amount of traffic to Elite. And we anticipated it to be big, it just turned out to be even bigger than that.

"The high demand from the console application and registration on the website from the PC really crippled the registration and login process which then translated into the backend servers being slammed," Suarez added.
This all started due to a PR snafu involving Activision saying that they might not port the PC version—and with the current version not even working, well, gamers didn't like the sound of that.
Link, via SiliconANGLE.
Leave a Comment