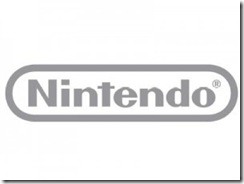 In the midst of fanfare of a release of the successor to the DS handheld, Nintendo is also suffering under the weight of a recession. They've had a good strong past three years, but now it looks like the tide is turning. Kit Dotson over at SiliconANGLE sheds some light to the subject,
For the past three years, Nintendo has been an unstoppable juggernaut of financial resolve in the face of falling revenues across their sector—but now it looks like their multi-year streak has come to an end. Even as of last year, the videogame giant saw their profits slipping, and this year they've slashed their fiscal year outlook in half. However, there is a light on the horizon, and that light is their much touted successor to the Nintendo DS: the 3DS.

The release of the new handheld gaming device may not turn Nintendo's current financial woes around, but they are hoping it will keep them from slipping further.
The 3DS—the upcoming successor to the DS, both in reality and spirit—will be a 3-D handheld. It looks like it might sell for around $300 USD in Japan (based on the yen price.) That might say something for how much it'll sell for American markets, but there's no telling with the current exchange rates: the yen is strong right now and this has been exacerbating Nintendo's financial problems.
The recent announcement by Nintendo is to help shore up their hemorrhaging bottom line against rival companies like Microsoft and Sony.
No pictures of the 3DS available yet, as it's just been announced; but, rest assured, as soon as we start seeing the rumblings, we'll start throwing up photos.
Link, via SiliconANGLE.
Leave a Comment
Posted under
News
,
Nintendo
,
Nintendo 3DS
,
Nintendo DS
,
SiliconANGLE
|
Comment
Like this article? Subscribe to our
RSS
feed