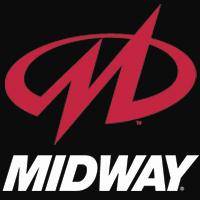 The stumbling behemoth Warner Bros, known in recent times for "improving" beloved cartoons to the certain delight and praise of fans, is set to purchase bankrupt game studio Midway. It should be an easy deal, what with WB being the only bidder at the auction. The projected price tag is said to be about 33-million human dollars, which is pennies compared to what some of Midway's video game properties used to bring in.
Midway has been kicked around like a bloodstained football for some time now, of late coming under the claws of Summer Redstone, one of the shadowy humanoid pillars behind Viacom, Inc. When Summer proved unable to massage Midway into a profitable shape, he sold the company to a private investor in exchange for a tax write-off instead of actual money, which should give you an idea of what the current going price really means.
As for Warner Bros, they've been engaged on a campaign of conquest through the smaller fiefdoms in the video game world, having absorbed at least three other companies and laying unsuccessful siege to the gates of Eidos, makers of Tomb Raider. With the fall of Midway, Warner Bros have positioned themselves to be major players in the interactive entertainment theatre.
"We bid on Midway because we are interested in their catalog of intellectual properties," said the WB, in synchronous unity among their thousands of drone-husks. "We will add their technological and biological distinctiveness to our own — and then ruin it."
Leave a Comment
Posted under
News
,
Culture Will Eat Itself
,
Midway
,
Warner Bros
|
Comment
Like this article? Subscribe to our
RSS
feed