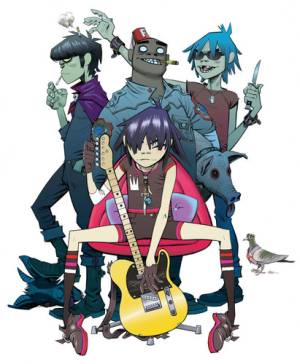 The Fake Guitar Wars that have so divided our nation's youth show no sign of stopping, and even now Harmonix has prepared another salvo to rake across the bow of its competition. Rock Band has grabbed the Gorillaz.
Gorillaz, being an entirely fake band, is a wonderful choice for a fake guitar game. According to this thread on the Rock Band forums, the songs "Feel Good, Inc," "Clint Eastwood," and "Re-Hash" will make their debut in the latest round of downloadable content. The release date is set for August 11 to 13, depending on your choice of console.
Oh, and Harmonix also threw in some songs from people who choked to death on their own vomit during a drug-induced coma before you were even born, if you care about such things.
Leave a Comment
Posted under
News
,
Gorillaz
,
Harmonix
,
Rock Band
|
Comment
Like this article? Subscribe to our
RSS
feed