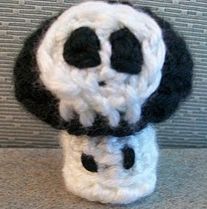 From time to time, we here at Vox go out on the interwebs to check out what's new in the gaming scene. Not just the latest releases, but also what strange and often terrifying things the gamer community itself has been doing while no one was looking.
Yes, we've seen those pictures.
On rare occasions, we do come across art and crafts made by members of our illustrious community that wouldn't be put to the torch in a sane world. Something cute. Something soft. Something… crocheted.
A local viewer sent us a link to Bubble Up Creations and these fuzzy little power-ups. Good thing, too. I certainly never knew my life was missing a knit Super Mario mushroom, but now there it is. Along with its no doubt good buddies, the poison mushroom, 1-up, and Galaxy star-critter creature thing. Check out the image gallery here.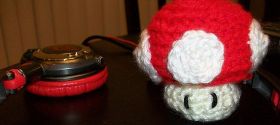 Leave a Comment