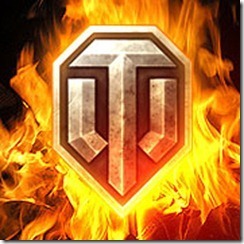 Even if you're not into all-out PvP and tank sim, Wargaming.net's World of Tanks proceeds with a well-made team-based tank MMO. Plus, if you have any interesting World War II after watching too much History Channel, you might still enjoy this. Kyt Dotson over at GameOgre has reviewed the game for everyone.
Here's some of the highlights:
World of Tanks is a brilliant free-to-play, arcade-styled, squad-based World War II tank sim MMO game developed and published by Wargaming.net and runs atop the BigWorld MMO Technology suite. Since its debut in North America and Europe on April 12, 2011 it has become something of a sensation among gamers. The game sports a sense of authenticity by producing highly detailed and as-accurate-as-possible WWII era tanks, right down to the detailing on their models and their statistics in combat.

So far, World of Tanks is the only tank-shooter on the market that stands up to a high bar of excellence. It reviews extremely well here on GameOgre, I've already given it a treatment with a luminescent first impressions article, and the game won "Best European Online Game" at the European Games Award ceremony. We're about to see why.

Pros:

Numerous tanks to choose from, over 150+ total mechanized armor;
A variety of maps based on World War II battle scenarios;
Fast-paced battle-format, very quick lobby-to-combat;
Easy controls with an intuitive interface (although mastery is difficult.)

Cons:

Pushes players heavily towards microtransactions via experience griding;
Steep learning curve (becomes a numbers/tactics game);
Maximum teams of friends set to 2 (3 if you're a subscriber);
Pure PvP gameplay, no PvE or narrative campaigns to captivate interest.
Link, via GameOgre.
Leave a Comment
Posted under
News
,
Reviews
,
GameOgre
,
MMO
,
MMOFPS
,
World of Tanks
|
1 Comment
Like this article? Subscribe to our
RSS
feed