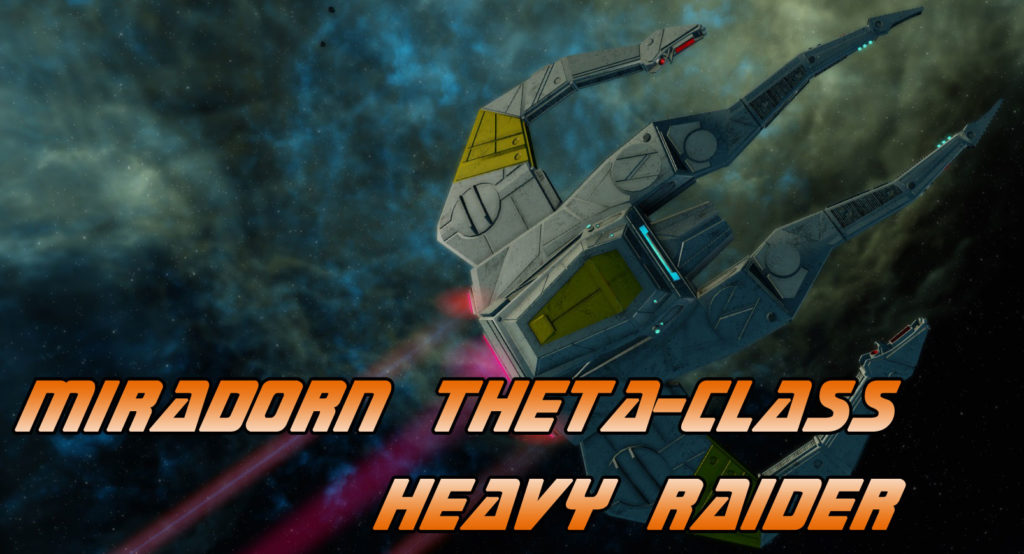 Mercenaries, privateers. and those that enjoy some only-slightly-lawless activity have gotten a bit of a fist-bump with the addition of the Privateer lock box in Star Trek Online now that the box drops the Miradorn Theta-class Heavy Raider. This is a versatile raider-class ship with a heavy forward-facing weapon layout and a really, really big engine to keep it on the go.
Are you the type of captain who wants to nimbly dodge through space with barrel rolls and sudden bursts of acceleration or deceleration? Then keep reading, as the Theta-class also reintroduces the Tactical Maneuvers ability that, until now, could only be used with the Zen store Pilot ships.
The Theta-class also helps beef up the number of cross-faction raiders in Tier 6 available to Federation, Klingons and Romulans.
In this review, readers will discover how to get this ship, its vital stats and other …