Some insights into how Blacksmithing works in Elder Scrolls Online from StubbornBucket on YouTube.
The MMOFPS Firefall from Red 5 Studios launches today and Vox Ex Machina is sponsoring a livestream with @MMOAnthropology's Amerist. The livestream will run from 5pm – 8pm (PT) and will hopefully showcase some of the gameplay of the game (assuming that the login queue isn't swamped.)
The game has proven to be an interesting journey over the past five years—building through a game that wanted to be many things to many people, from a sandbox, a PvP game with an eSports bent, and a social MMOFPS with an open world. The beta has seen a lot of priorities change, and mechanics changes, and the final version (launching today) is a different beast than that which stumbled out of the stable years ago.
Be sure to tune in when the livestream starts and speak your mind about the game!
Swordsman Online, a wuxia MMO set in ancient China, published by Perfect World Entertainment launches today. The game mixes a lot of MMORPG systems including combos, limited action sets, open targeting, and martial-arts inspired gameplay.
For a first impressions-run down of the game written by Kyt Dotson check out the article from GameOgre. While the game reviews well, it contains a lot of themes and elements suited more for an Asian audience—with a strong ancient Chinese bent—and follows a narrative based on a novel by writer Louis Sha.
The ever-impressive video game social media site and client, Raptr, is adding numerous capabilities to its client, including the ability to stream video games to sites such as Twitch. Already Raptr brings together gamers with a client that not only tracks what gamers are playing, but also allows for screenshots and video capture. This news comes shortly after discovering that Google is buying Twitch.tv for $1 billion; and Raptr will be competing with streaming software such as Xsplit and OBS. Read more at GamesBeat.
Google is working on a deal with gaming live-stream service Twitch TV for $1 billion–or so reports floating around the Internet keep telling us. This decision leads Google in a trend towards reaching into numerous social media outlets and solidifies the search giant's position in Internet video media. Over the past few years, Google has risen up the video space with the acquisition of YouTube in 2006 for $1.65 billion in stock.
The upcoming purchase of Twitch TV by Google has led to a great deal of speculation and fears by streamers who use Twitch as their primary source of video game presentation. Originally launched by the streaming site Justin.TV, Twitch has been the go-to locale for video gamers, over and above YouTube's own streaming capabilities.
Read more on the subject over at GamesBeat.
World of Warcraft has an end of Summer's End celebration that lasts 18 hours (total) with fireworks displays occurring over the capital cities in the virtual world, on the hour, every hour. Amerist, Jason, and Nutmeg take a trek through Azeroth (the land of the virtual world of WoW) to watch one of these displays.
via MMO Anthropology on YouTube.
William McCormick brings us a review of Season 9.5 in Star Trek Online with his YouTube show The Voyage. With the crafting changes and the doff system modified, people are beginning to acclimate to what's going on, but what changed? and how?
Be sure to hop over to YouTube and leave a comment.
MMO video games have given a context for communities to live in virtual worlds—not just through the mechanics and world of the game itself, but through props and other elements of the virtuality that allow players to regenerate parts of their own lives. With the passing of the 4th of July holiday in the US, many MMOs introduced fireworks displays, items, etc.
The result of introducing props from external mainstream cultures, players bring their own cultural expectations into the game.
In Firefall numerous users have taken the fireworks props and regenerated their own displays in game; and now Firefall has added an official Forth of July-type celebration.
via MMO Anthropology on YouTube.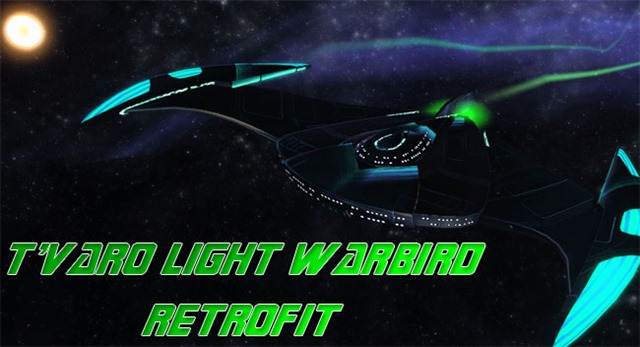 It's been almost a year since the release of the Legacy of Romulus expansion to Star Trek Online, which introduced the playerbase to a third faction: Romulans. With the third faction came an entire ship family, the warbird, and new styles of play. Amid these new ships also came some interesting ideas from Cryptic about how space battles proceed. One of these ships is the Romulan tier five T'var Light Warbird Retrofit.
While the T'varo Retrofit has the handling and feel of a high-powered escort, it's actually an extremely versatile vessel that allows it to fill a multitude of roles. Depending on how the captain chooses to seat BOFFs and what consoles are slotted (at 3x3x3 for the C-Store version) it
…

Every month the free-to-play gaming industry tries out different methods of monetizing their content. We've seen games that sell costume items for cents on the dollar (looking at you Team Fortress: Hat Edition), those that have lock boxes drop that can be unlocked with $1.25 keys (Perfect World Entertainment anyone?) and those that sell content like DLC. The concept of the "Founders Pack" that precedes a new MMO or expansion is also becoming common.
Some of these virtual services have seen an inflating cost to customers. The quality of the games a virtual sword or spaceship comes from may be questionable; but many Founders Packs and the like come for games that aren't even on the public market yet.
Transformers Universe is a new MMORPG based on the Hasbro line of toys, developed by Jagex Games Studio Tranformers Universe will be …