This is another one brought to us by the wonderful people in /r/gaming on Reddit. The elevator scenes in Mass Effect 2 where actually put there to hide loading times between segments of the Citadel and other locations–in this way the game used loading times to present further lore and characterization. Just don't ask Tali about her immune system again.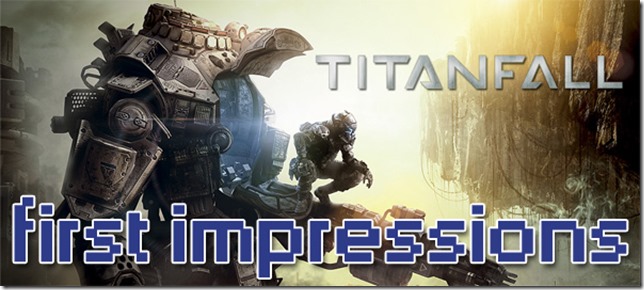 We've been watching Tifanfall with some interest for some time now. It feels like a game that could most certainly disrupt the stable mosaic painted by Call of Duty and Battlefield in the multiplayer online shooter market. After the giant number of E3 awards that followed the wake of its reveal, and now the beta looking like an unfettered success, it's hard not to say that Titanfall is aiming for a 2014 year great. Read up on the first impressions of the game by Kyt Dotson over at GameOgre.
No meme today, just this video. This is the official game trailer for Evolve. Does anyone else get a little bit of a Firefall meets Team Fortress 2 on a grungy, extraterrestrial foliage-covered Jurassic Park planet vibe? Interested? Check out the website now.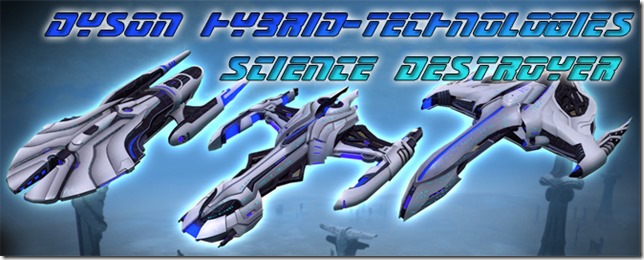 With the Federation and Klingon Empire discovery of the Solanae Dyson sphere in the Delta quadrant, and subsequent discovery of yet-another-sphere, things have been progressing story-wise very quickly in Star Trek Online. This has led also to a multitude of new virtual items, in-game equipment, and especially new ships. The 4th Anniversary Celebration is well underway and the reward ship from participating in that is the Dyson Science Destroyer representative of the Solanae Dyson sphere hybrid-technologies set and everything that entails.
The ships rewarded from putting virtual nose to digital grindstone is …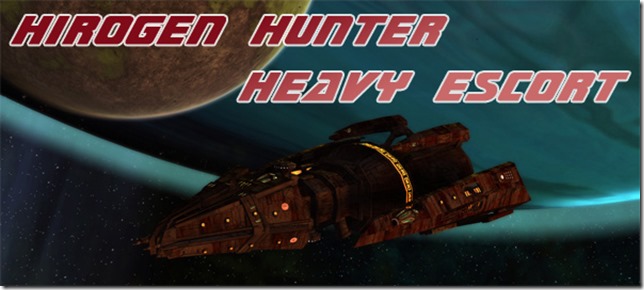 A few new ships came with the much-vaunted Season 8.5 of Star Trek Online and with it some interesting new aesthetics by introducing Hirogen-related ships. The Hirogen Hunter Heavy Escort is a new lockbox ship (STO: Season 8 Dev Blog #43) and the Hirogen Apex Battleship has been added to the lobi store. This review will focus on the smaller heavily-armed-and-armored Hunter.
Any player of STO looking for a nimble, but extremely tough, escort-class ship with a unique look the Hunter is a definite choice. For a Tactical player looking for sheer firepower it's got a lot pulling for it and becomes a brilliant addition for any captain looking for that edge with an interesting new ship.
Acquisition
…
Perhaps you've met her before, but Charles Phipps sees a different side to our vuclan admiral of Starfleet in Star Trek Online.
WARNING: Minor Federation storyline spoilers ahead.
Admiral T'nae a.k.a Admiral Ripper.
No, seriously, this woman is the most violent and insane person ever to wear a Starfleet uniform (including Kathryn Janeway)! The fact she's a Vulcan, blandly pleasant, and stately only makes her raging psychopathia all the more intriguing to watch unfold. Thanks to her, by the end of the Romulan front, your character has probably done more covert operations than the Call of Duty: Modern Warfare protagonists. I feel for the Romulans, really, because I can't imagine them recovering for at least a generation after the iron fist of Admiral Ripper comes down on them.
The humor only goes on and on, for those who are wondering what dark thoughts must lurk in the logical mind of the fridge-horror …
February 4th saw the interesting 2D MMORPG free-to-play game Realm of the Mad God go offline because of a security breach. The breach was so significant that the proprietor felt the need to update players not to respond to or deliver personal information to e-mails from Support.
That was a week ago.
Since then NullBot has been doing an awesome job keeping people updated in this thread on the Kabam forums about the status of RotMG.
On February 6th,
…
This one is a good one coming to us form /u/cat_parade – we've caught ourselves raging at enemies buffing themselves many-a-time. After all, only players should be able to put heals and firepower buffs on themselves, because. We're special. Via Reddit.
It's that time of year again and the GameOgre End of Year Awards polls closed on 2013. Games such as World of Warcraft, Guild Wars 2, Diablo 3, Candy Crush Saga, and more have made it through the winnowing process and the awards have now been released. Take a trip over to GameOgre and read Kyt Dotson's coverage.
For all you Star Trek Online players who are frustrated with Q and the "Party Patrol" event needed to earn one of those shiny free Solanae science destroyer starships here's a pair of tips to make you life easier. You're welcome.
(1) When approaching a miniQ if you can target him with the mouse he'll be a "runner" if not he'll be a "shell game."
(2) If you're playing the shell game, once the boxes finish moving hit 'B' to go into FPS mode—the reticle will change color when you're over the box with the miniQ in it.
Good luck getting those Qmendations!