We continue our adventures through Alice: Madness Returns on the bottom of the sea. After the Mock Turtle's ship wrecks upon the reef (with a little help from scary fish), we find ourselves in a coral world with a new dress and a new goal. The Theater! Of course Alice can breathe at the bottom of the sea. She is Alice, and she can breathe in space. Also, fish town.
Part One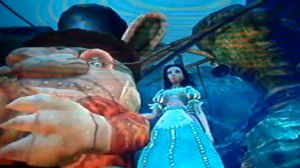 Part Three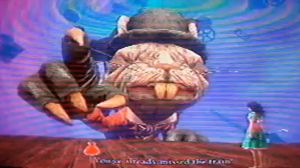 Our adventures in Wonderland take us out to the northern ice where we jump between icebergs, avoid thinking too long about half-eaten, frozen animals twice our size, and bash hell out of legged fish-creatures with a child's riding horse. That's between the scary fish, and the part where we blast sharks with cannon fire and depth charges.
Also, the shout-outs begin!
Part One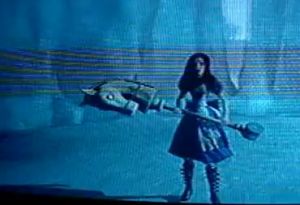 Part Two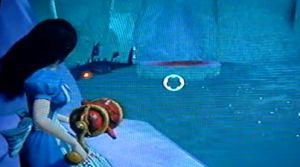 Part Three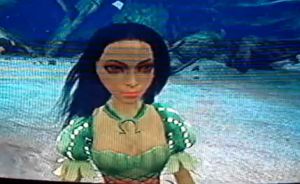 The party just keeps on rolling with Alice: Madness Returns. We've put the Mad Hatter back together, and in return, he's taken us to the last factory complex in the strange flying mechanical fortress that he calls home. It's time to hunt down the March Hare and the Doormouse for a final showdown. They have a giant fighting robot, by the way.
Part One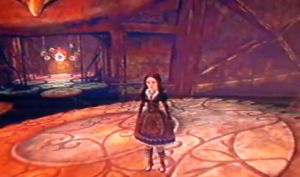 Part Two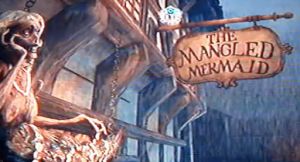 Part Three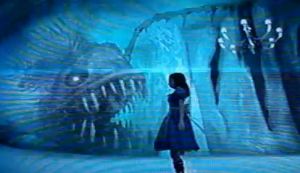 As we continue our adventures through the corrupted Wonderland of Alice: Madness Returns, we discover new revelations. The white rabbit we saw was not our time-keeping friend, but the March Hare from the Mad Hatter's Tea Party, and now we encounter the Doormouse. Both have been changed with mechanical components, and have between them a grand plan of industrial revolution. Oh, and there's also the matter of the Hatter's arms, hidden somewhere inside the molten core of a burning metalworks.
Part One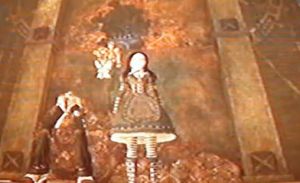 Part Two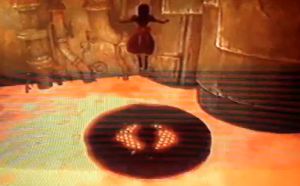 Part Three