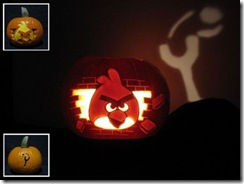 Continuing our spree of Halloween video-game themed jack-o'-lanterns we've come across yet another interesting—and must we say, amazing, pumpkin carving. This one comes from a Tumblr blog.
The engineering put into this carving speaks volumes about the talent of the artist. Not only does it show an enraged avian shattering a brick wall on the front; but a slingshot cut out of the back allows it to cast an image on the wall behind. This shows us, in the distance of that candle's glow, how far our furious foul has flung to smash through our pumpkin. We're stunned beyond words at this one. It's just that awesome.
Bravo!
The other two jack-o'-lanterns posted recently have been an 8-bit space invader and a
…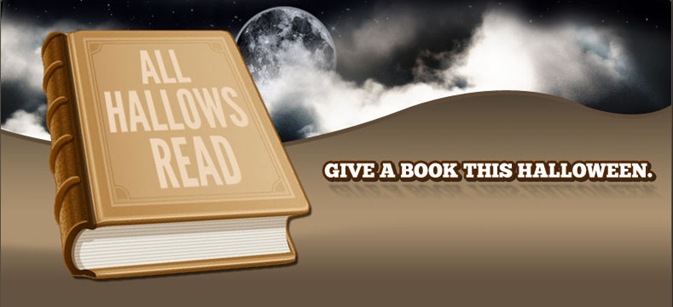 Not exactly video game news, but it's still a form of media that needs some attention nowadays. Unveil the exalted glory that is Neil Gaiman's "All Hallow's Read" campaign. The essential idea is that instead of giving out just candy this Hallowse'en, we should be giving people things to read. And, in the spirit of the holiday, make it a scary book.
Us voces also happen to be voracious readers so we've got our own ideas on what books to offer. For example, we're pointed people at Kyt Dotson's The Legend of Sleepy Phoenix (which you can get for free by tweeting about it.) Getting your hands on this would be a perfect All Hallow's Read offering and please consider it our humble addition
…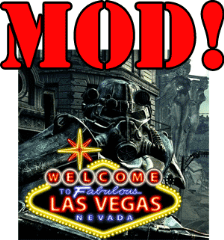 The dazzling franchise that is Fallout has seen a lot of amazing developments recently—bringing this amazing RPG out of the top-down and three-quarters RPG view into the exalted realm of the FPSRPG. Now, we've seen the release of the next after Fallout 3 (that shining example) with Fallout: New Vegas.
Except all is not well in Fallout city, and as these things must go, people have release mods to fix the problems that the community sees as still wanting. This is why we have Overclock.net,
Fallout: New Vegas is a great game, but there are many things that just don't work the way they should. Either Obsidian didn't playtest enough, or didn't have time to fix these things,
…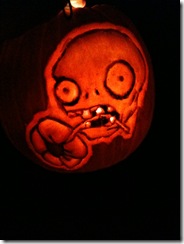 As Halloween swift approacheth we continue to see interesting and amusing video-game themed jack-o'-lanterns. Just last week we found ourselves an 8-bit space invader lantern, but this week brings us a little bit further into the 21st century by referencing everybody's favorite Popcap game: Plants vs Zombies.
Once again, we end up with a terrible cell phone photograph, but the carving pops out a bit better this time. The pumpkin becomes a strange glowing effigy around the image of the zombie eating a plant.
If anyone else has a fun video-game themed jack-o'-lantern, feel free to send it in! We'd love to post more of these for everyone to enjoy.
…

This is a small portion of a beautiful, hi-res image created by Mz. Urnash. It depicts two of our favorite, homicidal AIs getting together in a loving embrace. The graphic appears to be generated through a collusion of three colors, uses whitespace and lines of action, and aptly projects the power of these two entities.
How many of us expect that there's some S.H.O.D.A.N/GlaDOS slash fiction laying around?
Come on, pique our curiosity.
Link, via urnash.com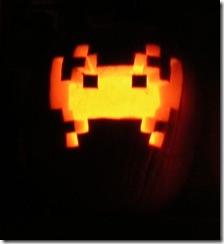 In homage to Elaine Mercer of Black Hat Magick fame, I am giving everyone this look-see at this fun Space Invader jack-'o-lantern. She is well known for her love of them—from pillowcases to tchotchkes on her cell phone. The era 8-bits is now so long ago that it's our parents and grandparents who lived through their heyday.
So, the image doesn't make the pumpkin very visible; but the Space Invader glows with a friendly orange light.
The lovely simplicity is really what make the 8-bit imagery of those old enemies so fun and engaging, especially when we compare them against the smoothed high-polycount photo-real FPS and RPGs of
…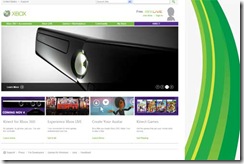 Visitors to Xbox.com early Wednesday morning were greeted by a waiting screen (under construction) as Xbox.com got themselves a facelift. Including a bridge between Xbox Live and Windows Phone 7 mobile gaming.
That particular portion of the highlights really caught me by surprise and it's something that I'd like to see more information about: what in Xbox Live can be played on the Windows Phone 7 as well as the Xbox? Certainly we're probably not going to see Windows Phone 7 Borderlands, but it would be curious to actually play web games through Xbox with distant friends tethered to their phone by circumstance.
Plus, these sorts of developments will allow a certain amount of extra interactivity between
…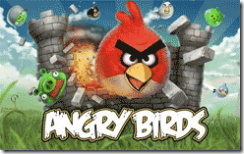 Just over the wires from SiliconANGLE, EA has acquired Chillingo, the publisher of Angry Birds. Bit of a note, however, they did not acquire, Rovio, the developer of the popular fowl flinging puzzle game.
It looks like Electronic Arts just slingshot an angry red bird across the landscape and toppled the obstacles between them and Chillingo. I refer, of course, to the extremely famous mobile phone game Angry Birds, a casual puzzle game that involves the flinging of enraged ballistic avians at all manner of fortification and fauna. It appears that the deal went down for less than $20 million.
According to the LA Times's Company Town blog, an EA spokesperson, Holly
…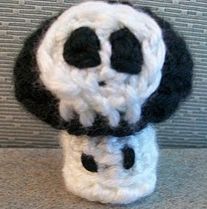 From time to time, we here at Vox go out on the interwebs to check out what's new in the gaming scene. Not just the latest releases, but also what strange and often terrifying things the gamer community itself has been doing while no one was looking.
Yes, we've seen those pictures.
On rare occasions, we do come across art and crafts made by members of our illustrious community that wouldn't be put to the torch in a sane world. Something cute. Something soft. Something… crocheted.
A local viewer sent us a link to Bubble Up Creations and these fuzzy little power-ups. Good thing, too. I certainly never knew my life was missing a knit Super Mario mushroom, but now there it is. Along with …